Most makers I know keep a bunch of paint colors around.
Me, I have a few primaries and maybe 40 different whites. Nothing messes with me like THE WRONG WHITE. And yes, I *do* own a handheld spectrophotometer! Why do you ask?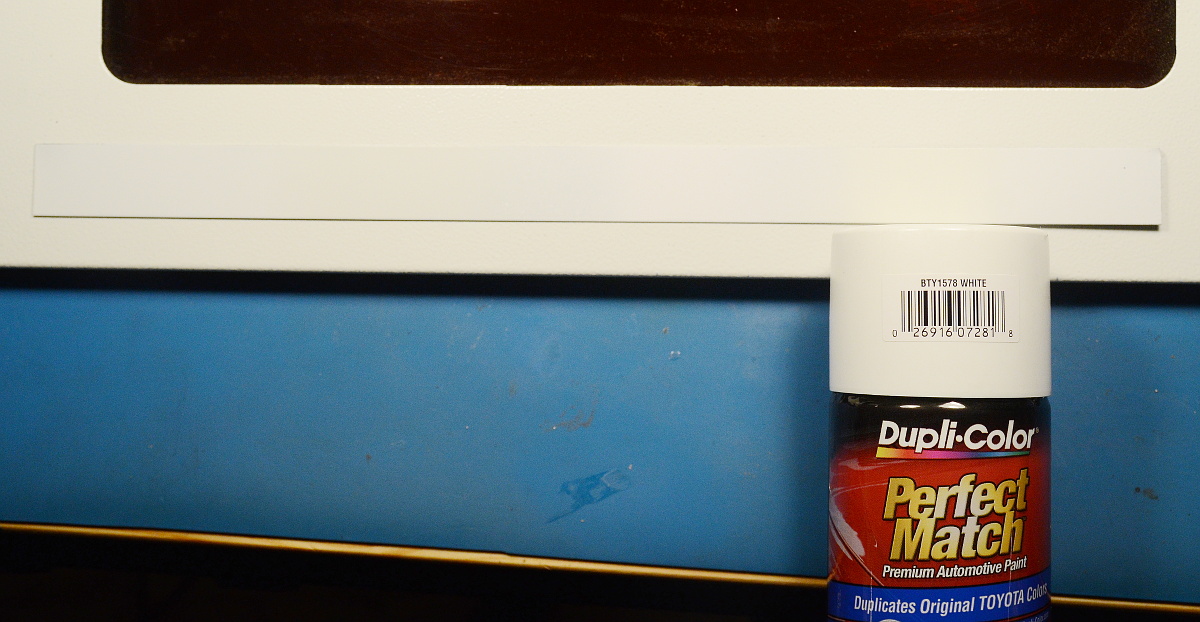 I need to paint my new control panel with a good match to the other panels, so I got out my paint test strips. It's hard to tell, but there are five different white stripes on the particular pictured strip.
Anyway, we have a winner! Spectrophotometer agrees! The laser cutter's white matches Duplicolor 'Toyota White'.