xiphmont
There's one thing left to worry about. The left hand focus knobs are, for whatever reason, set in toward the centerline of the focus block about a quarter of an inch compared to the right. The coarse knob almost-- but won't quite-- clear the SZH's uniquely wide microscope body.
If only I had some roughly 80-mil plate with which to fashion some spacers! Oh right...
(/me fishes spacer pieces from previous adapter attempt out of the scrap aluminum pile)
OK! First I need a ring spacer to set the coarse focus knob further away from the centerline.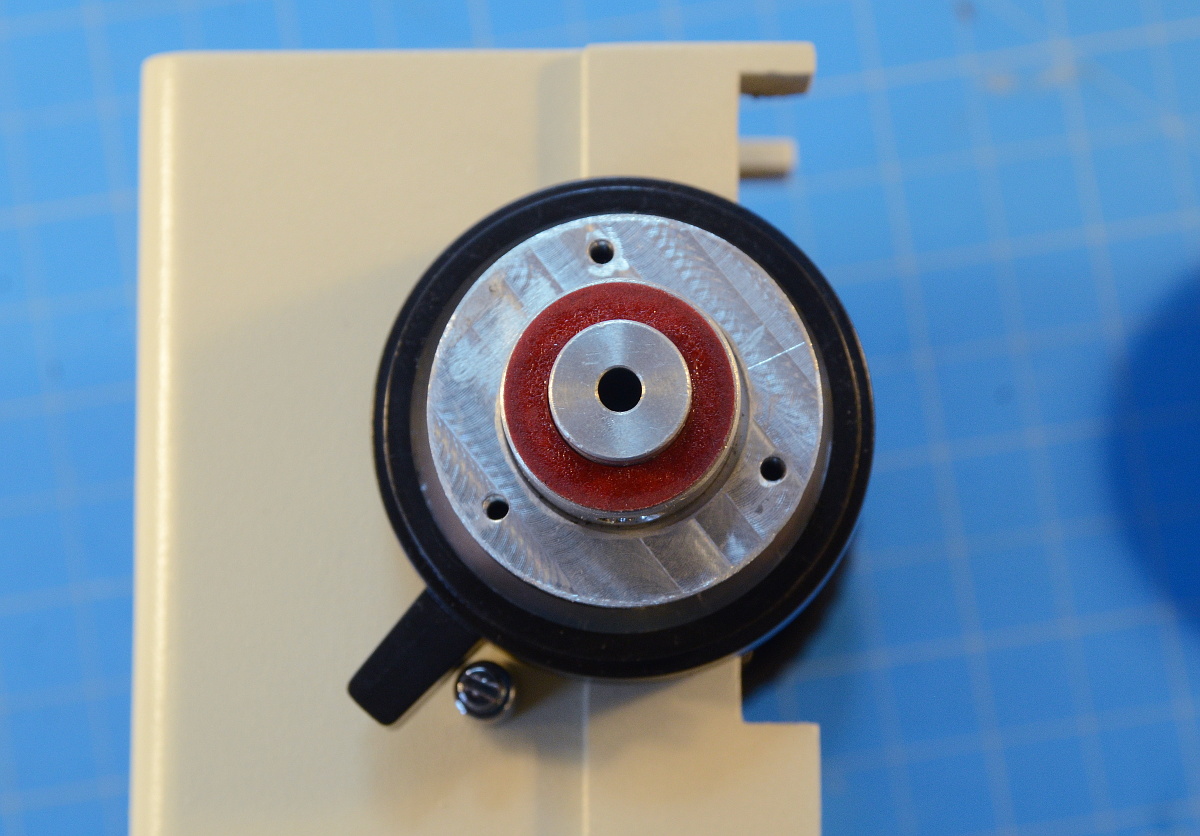 Done! Now, the fine focus knob needs to be set away as well.
I considered making a shaft spacer, but it will weaken the overall assembly. Instead, I heated the brass inset in the fine focus knob until the ABS softened, then pushed it in 80 mil. I did use a guide to make sure it pushed in straight and flat-- no wobbling allowed.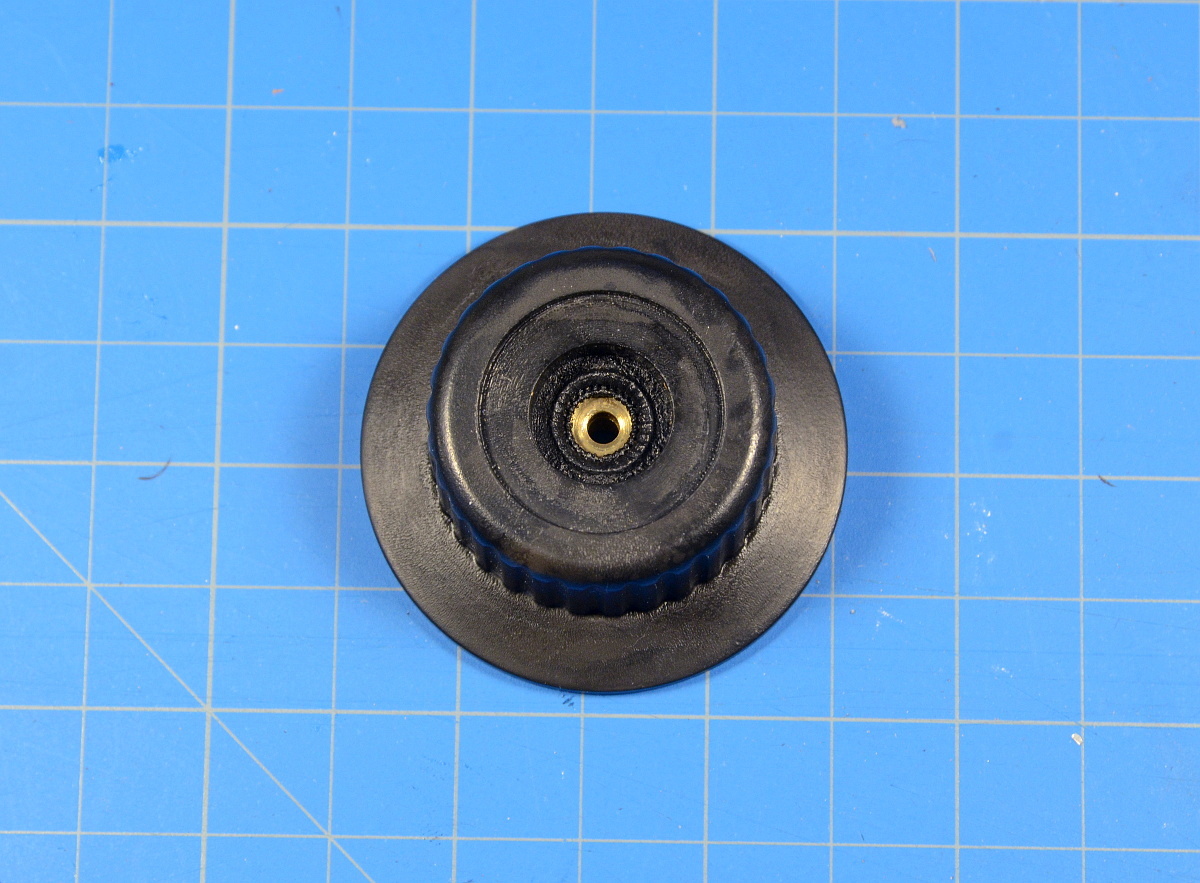 The fine focus also has a spring-loaded friction mechanism to add a little resistance to it drifting. One side is built into the knob, which I just moved out 80-mil. So I need an 80-mil spacer to take up the slack.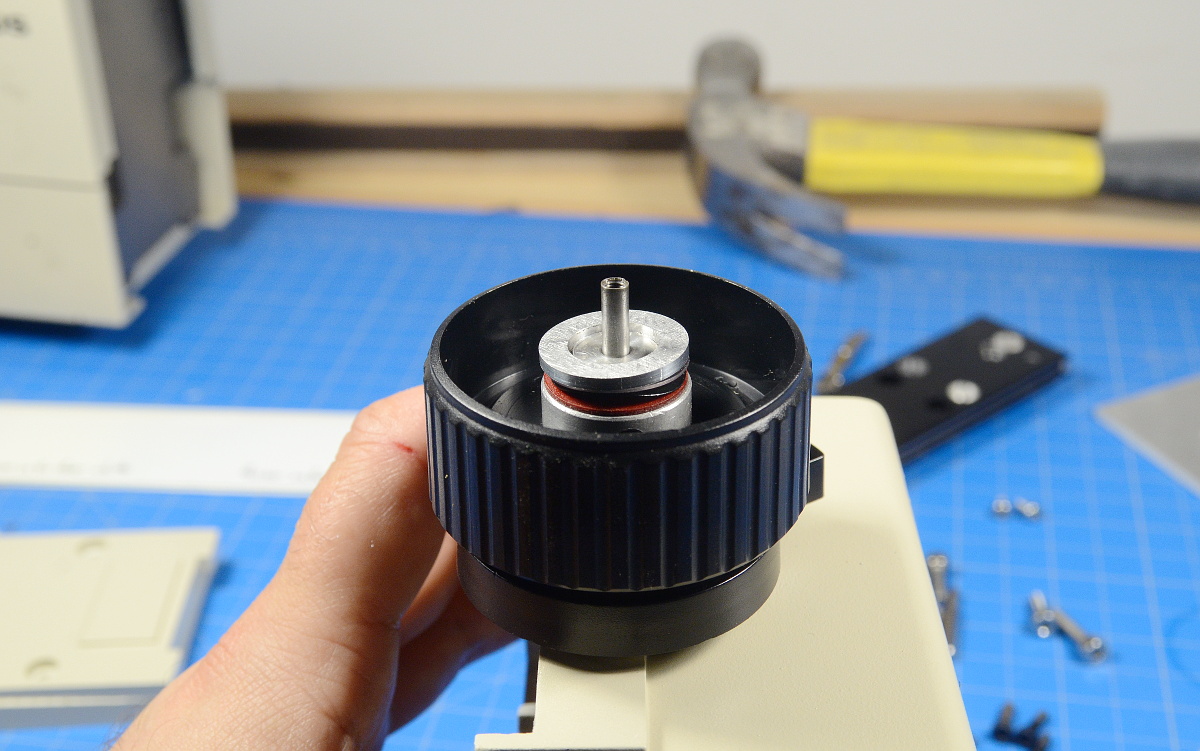 Don't worry, the hammer in the background is a specially designed precision optics hammer.