xiphmont
I've set myself three requirements for the focus block graft:
No modifications whatsoever to the original SZH microscope body
End result has to work exactly as intended. No half-functional hacks.
The end result must look professional, bordering on factory quality.
My original plan: Remove the microscope body mount from the block's dovetail, cut the ring part off, machine the remaining bit flat and add some additional bolt holes to secure it to the SZH.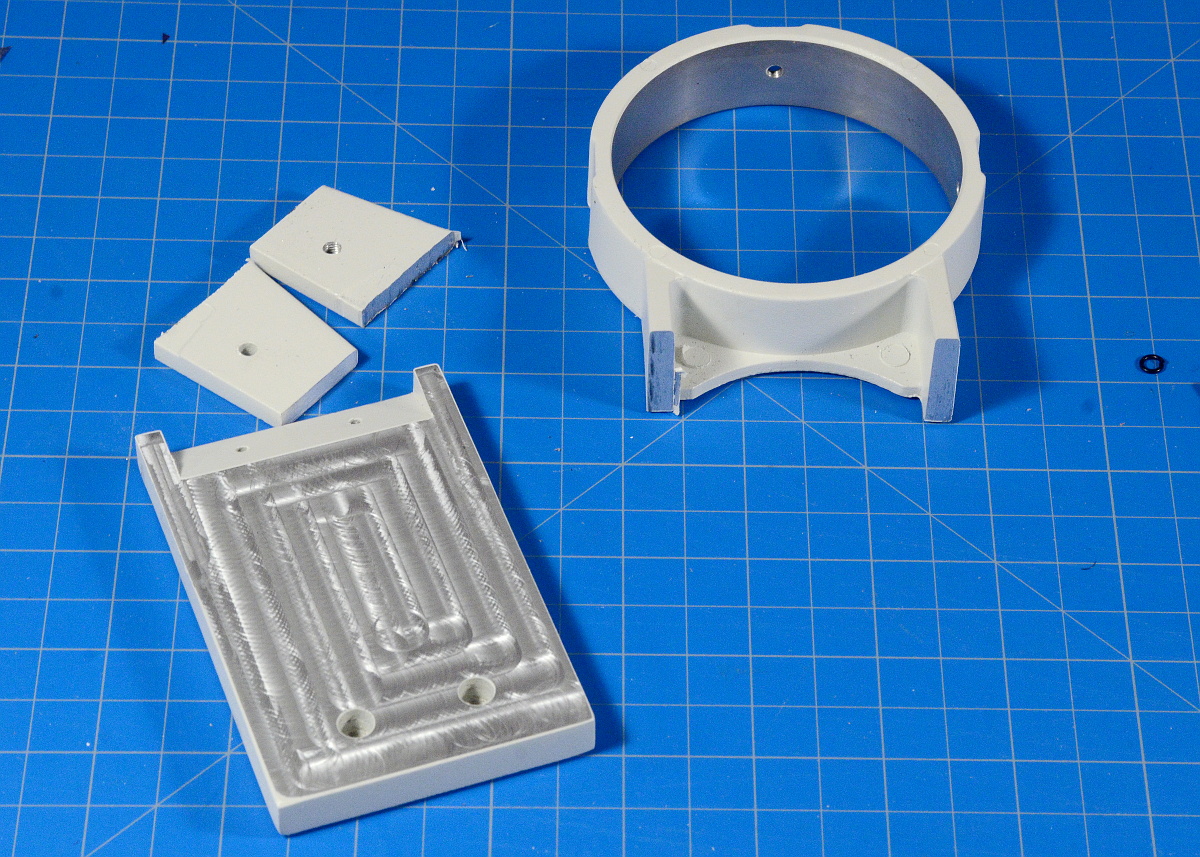 And that kinda sorta works!
Unfortunately, the remaining block is not quite deep enough for the adjustment knobs to clear, nor is it tall enough to reach all four mounting holes on the back of the SZH body. That means I need to machine a spacer that would have to bolt to the mounting block, then those two pieces could mount to the dovetail and the scope.
Then I thought 'what am I doing?', chucked it, and grabbed a piece of aluminum that's actually the right size to start with.
So let's do this part again.