xiphmont
Packaging of the Chinese backlight kits I used to order tended to be... disappointing. Parts arrived broken on a regular basis, and there was never any moisture or static protection.
As a result, I put a little effort into my packaging.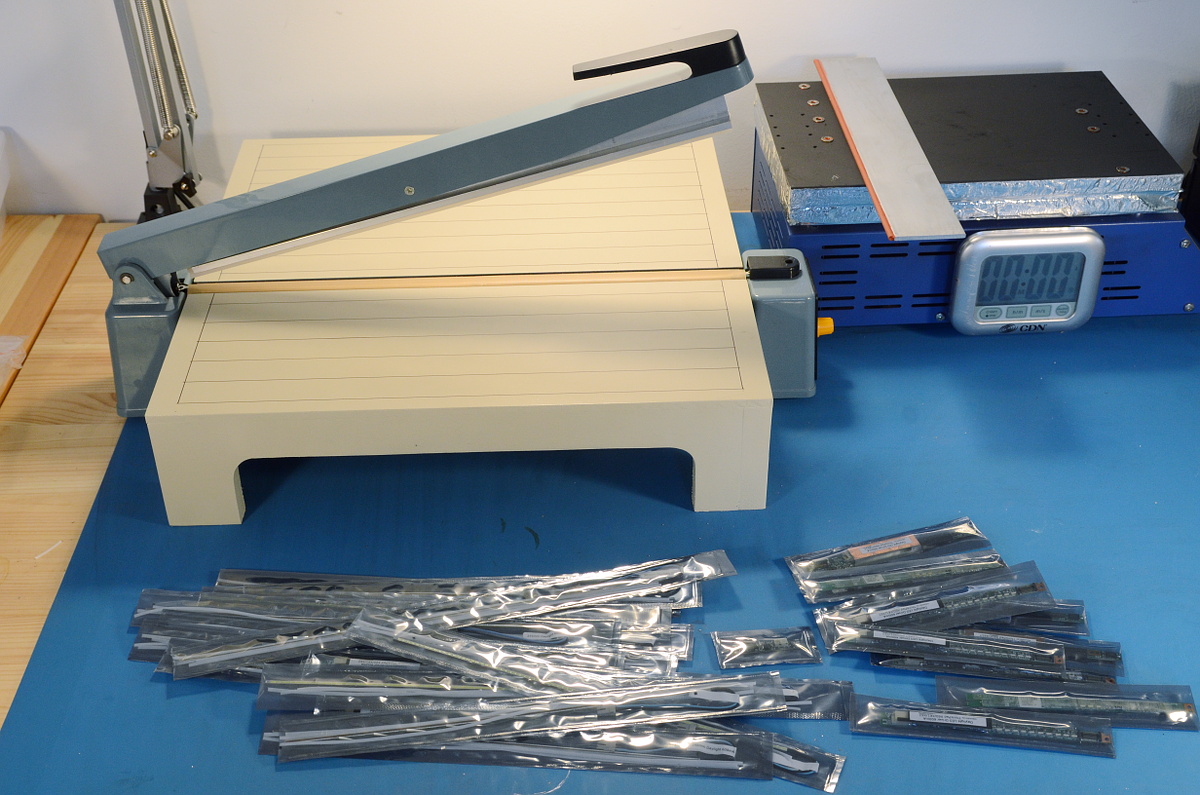 With a paper cutter and an impulse sealer, it's easy to make moisture and ESD-proof bags of any size. The little table around the sealer was a quick afternoon toss-together made of MDF and a quick layer of paint. It locks into the lip along the bottom.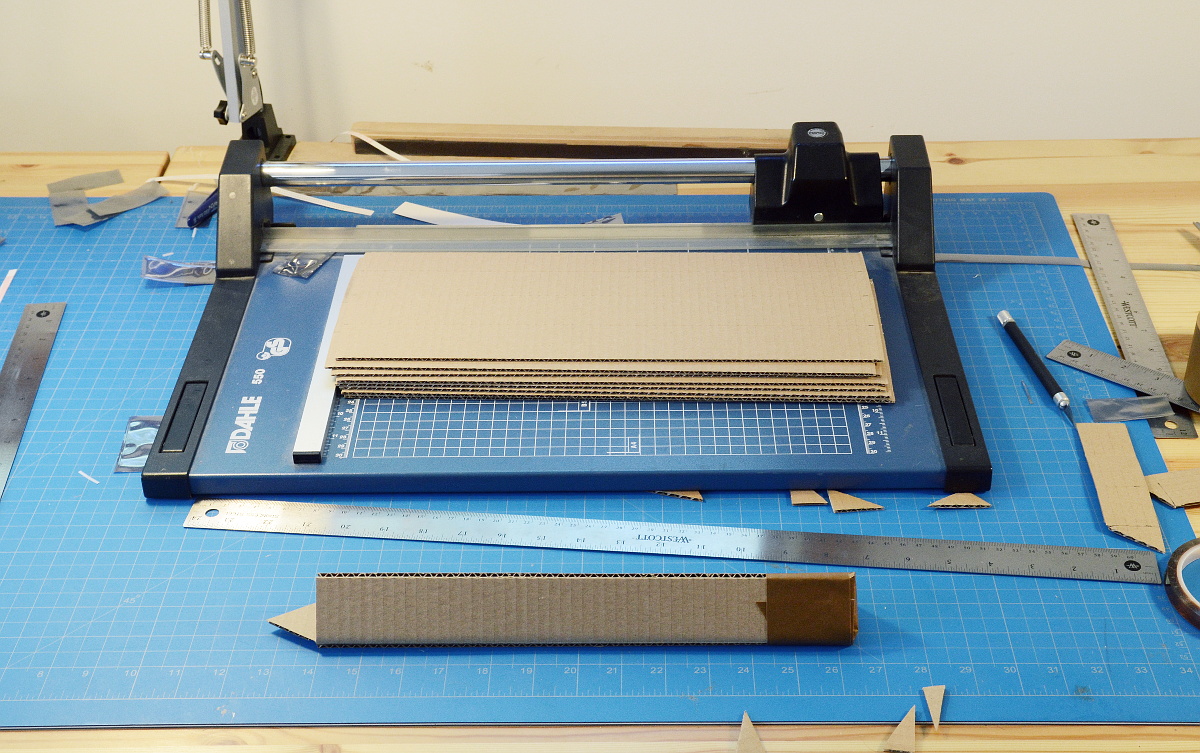 And of course, I make my own boxes! ThinkPad modders have taken to calling them Toblerones, which is kind of obvious, really.