Guess who I found all spiffy and alert and about three inches across as I opened the door toward the shop room!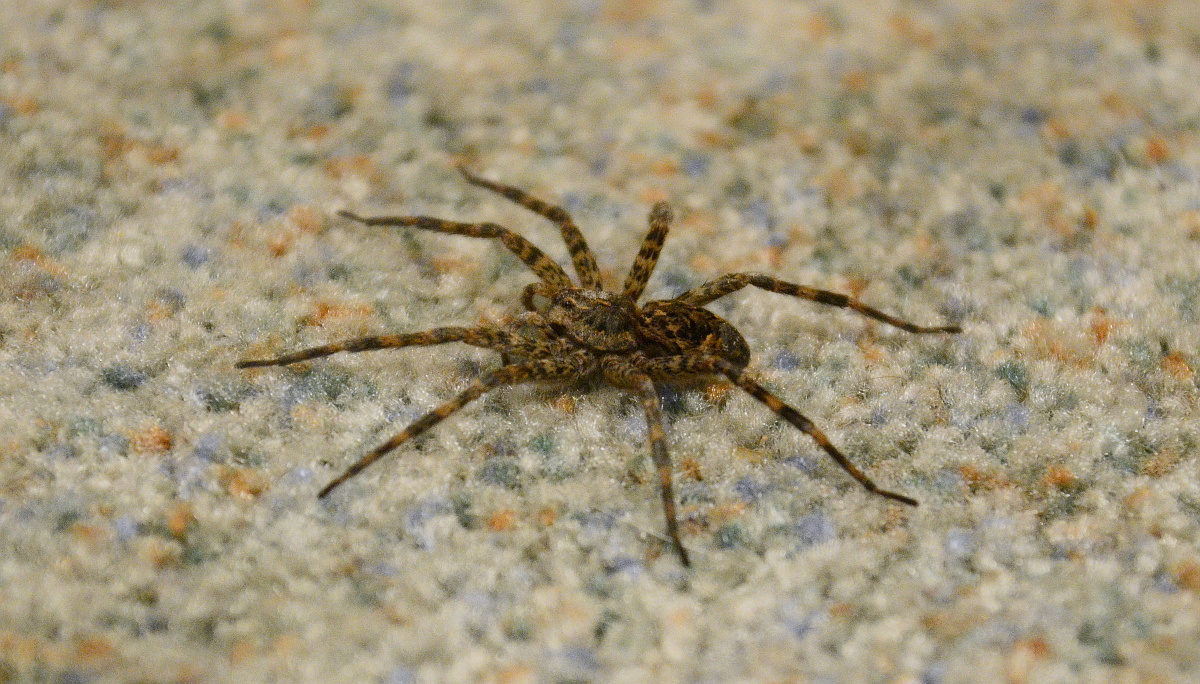 What a gorgeous fishing spider. Either she just got in, or there's more for her to eat in here than I expected.
[Fishing spiders are huge but ~ harmless. And yes, they really do catch fish.]
Last summer I bought a house in New Hampshire for living as well as greatly expanded workshop space. The kids are up here about half the time, and it's a holiday getaway for Camilla as well. I've been moving in slowly since July (Priusful by Priusful, with the occasional Minivan Marathon) and finishing the unfinished space inside one room at a time.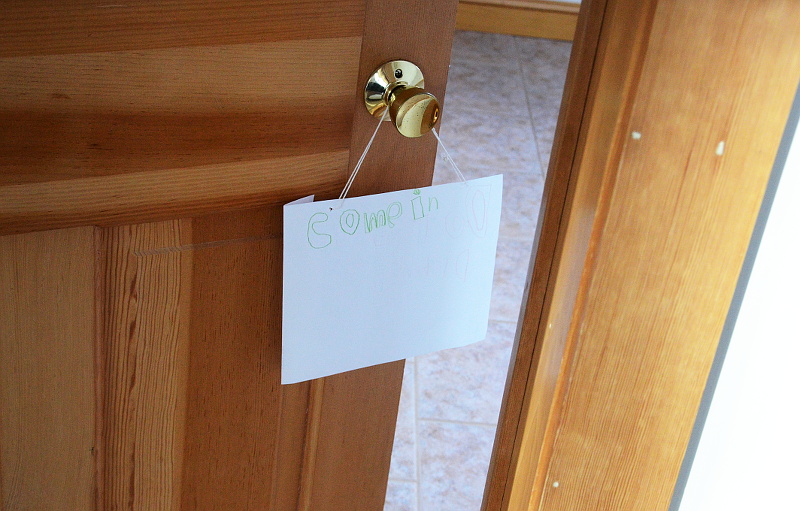 A few weeks ago, George apparently claimed one of the as-yet-unused rooms for his own workshop. (The other side says 'Do Not Disturb').