xiphmont
The bending brake has added a third dimension!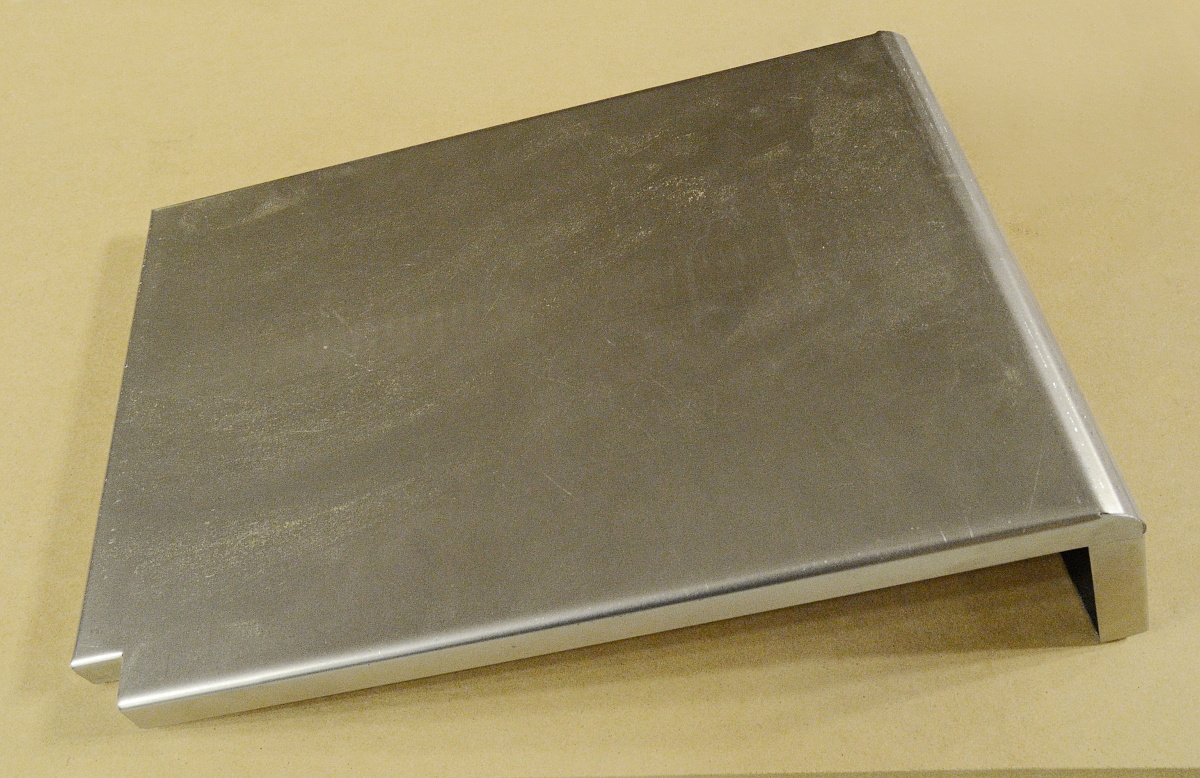 Not a perfect job, but not atrocious either.
I didn't notice till after I'd finished that the bend depth adjustment had slipped, so the bends are a little rounder than I'd have liked, but meh. Let's tack weld it and see how well it fits before complaining too hard.