xiphmont
For contrast with the Chinese control panel posted earlier, here's a mid-80's control panel for an American-made laser supply.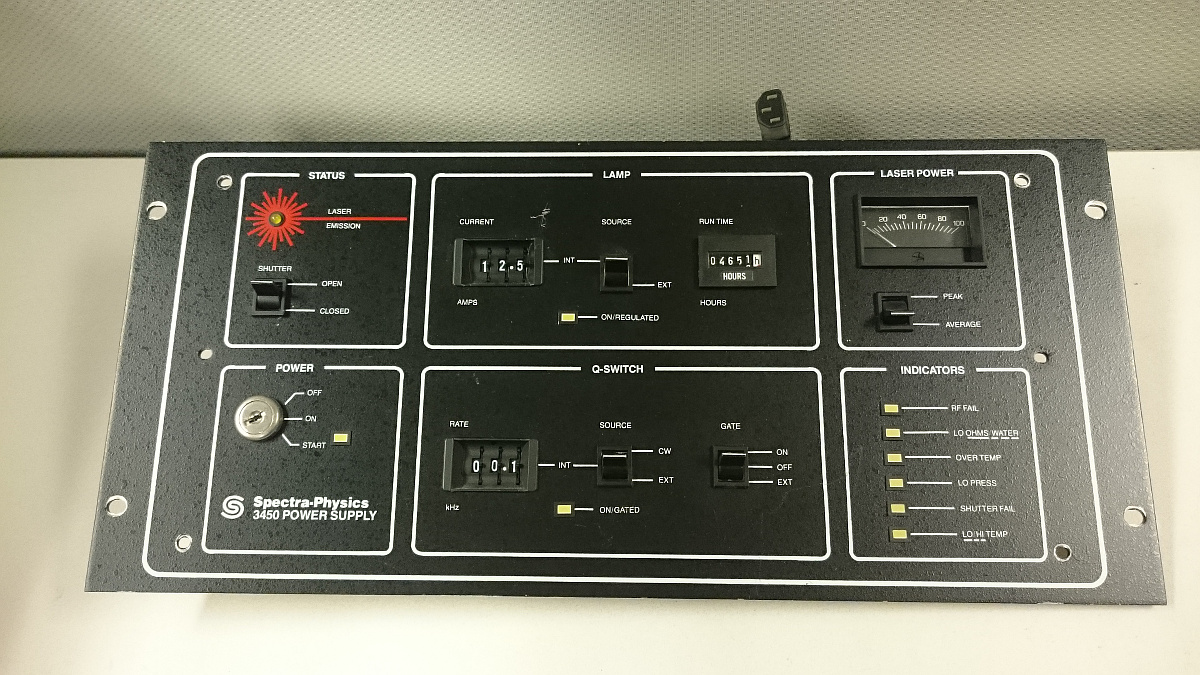 It's about the same size, and roughly comparable, though there's more diagnostic functionality here than on the laser cutter.
Although I do think it's better overall, the big difference is really the aesthetic design. This is an unabashedly '80s American instrument panel. It fills an American geek with warm fuzzies.
BTW, thanks for the panel Taylor! :-) And thanks to me partner Fox for bringing it home for me.