xiphmont
Another post I meant to make a while ago... George, my Tiniest of Tinies, has taken a liking to lasers and mirrors.
eBay and Amazon advertise a number of little Chinese 'optics experiments' kits with a laser line source that makes three parallel beams, a number of partially frosted lenses, prisms and mirrors, and a few other fun things. There's no English version but it looked like a good gift anyway.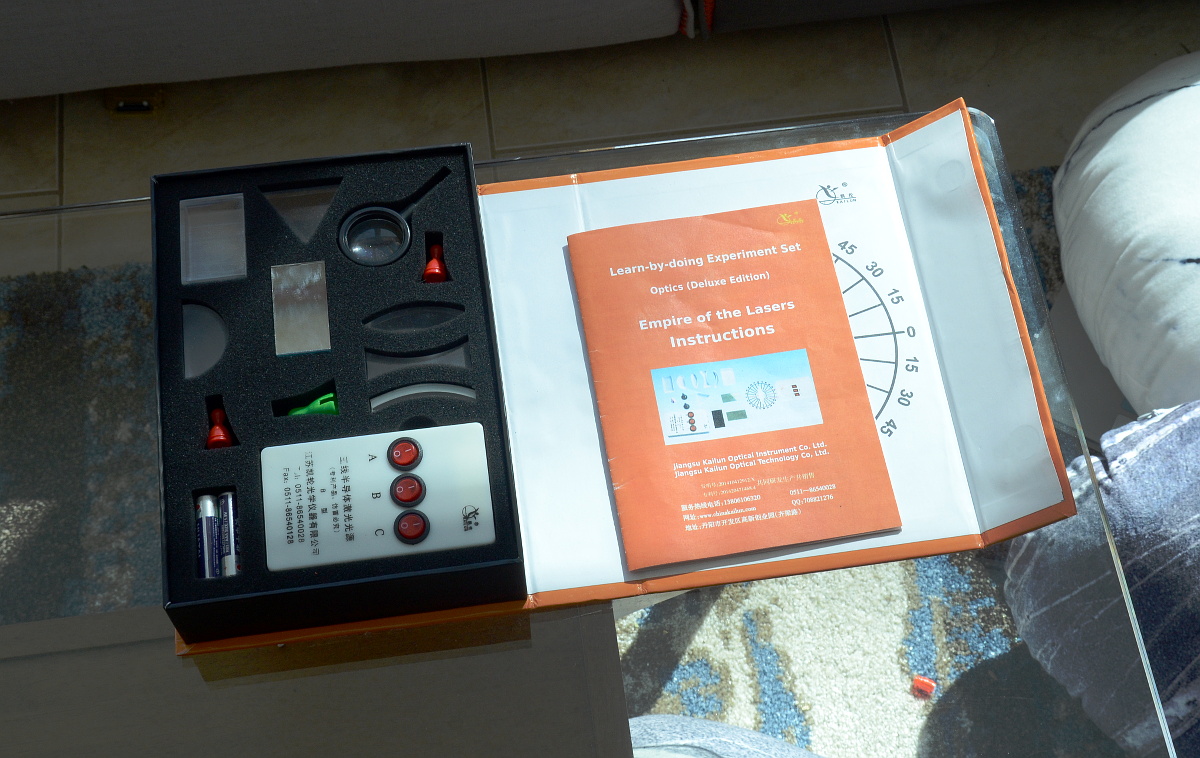 Using Google's realtime image translate and no knowledge of technical Chinese whatsoever, I cobbled together a partly translated box and a translated instruction manual. Unless the original Chinese was quite subtle, I don't think there was actually a ton of useful content there, but hey.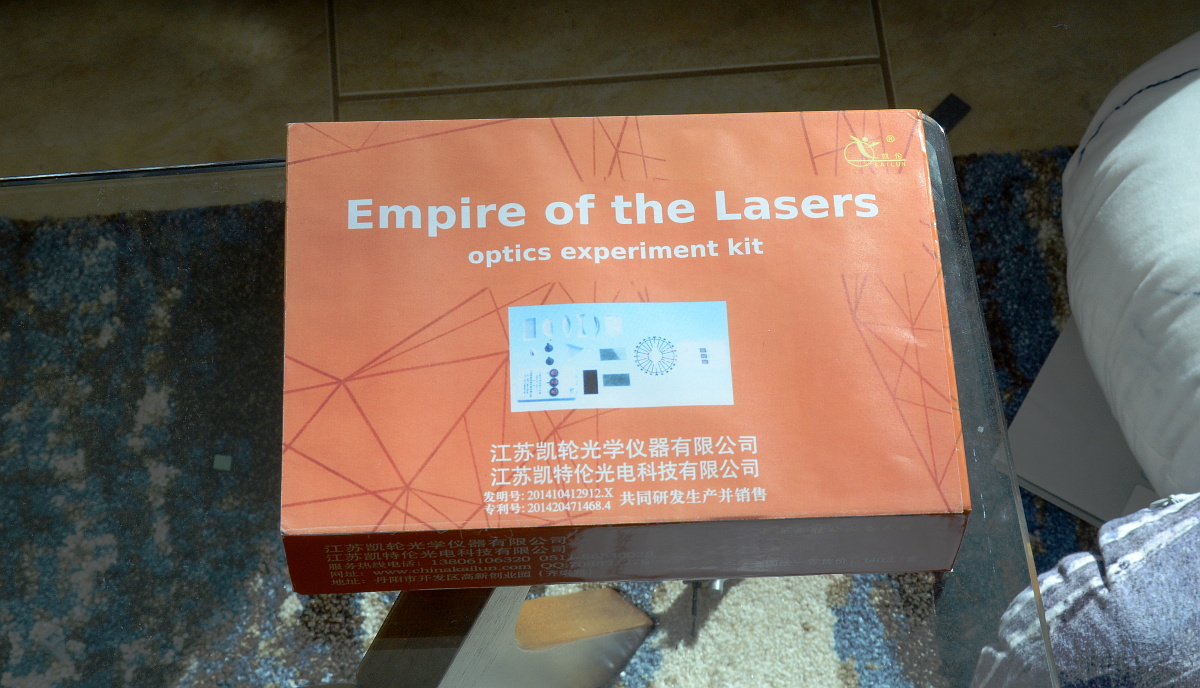 In any case, here's scans: My English translation, and the original Chinese pages (in the event someone would like to improve on my atrocious hack job). Given the Amazon comments, I expect a few others may be interested :-)
(Empire of the Lasers has nothing to do with the original Chinese. It's a silly take on George's usual gaming handle.)