Given their long-distance migrations to southern climates, I always thought of monarch butterflies as exotic creatures that bred elsewhere and only visited when passing through. Of course, that's not true. Still, most of my formative exposure to monarchs led me to believe that, around here, they only thrived in elementary school classroom monarch hatchery kits.
We have a decent amount of milkweed growing around the house in NH. George and Cam spotted quite a few monarch caterpillars a few weeks back, and we'd been watching the perfect green chrysalises. When we got in Friday, George excitedly pointed out a 'newborn monarch" pumping its wings open!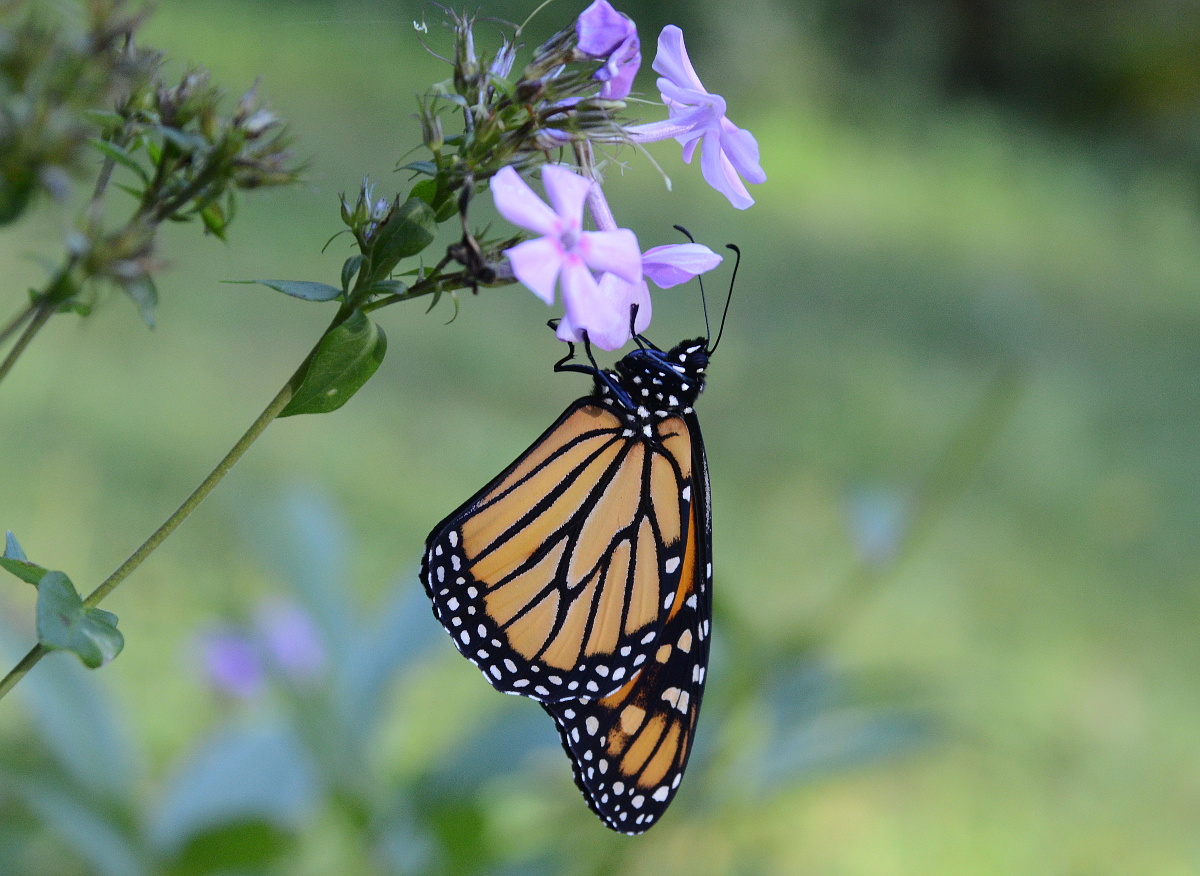 Another hatched a little later, and a few more of the chrysalises are starting to darken. So perfect and shiny...
...and the autofocus on my Nikon seems to be off... But just look at that face!